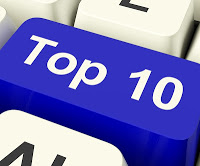 So you all know about David Letterman's Top Ten list, right? Well a friend of mine, unbeknownst to me did one for my book and posted it on Facebook. Too funny not to share.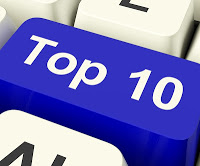 REASONS TO READ and BUY BEAUTY OF FEAR by L.E. Perez
Courtesy of Erin Mouw

10. You enjoy reading.
9. You're looking for something new and fresh to read.
8. You're looking for a new author to follow.
7. You really enjoy reading mysteries.
6. You especially enjoy reading suspenseful murder mysteries.
5. You're looking for a great page turner that you can't seem to put down.
4. And though suspenseful, the author interlaced it with touching familial moments and humor.
3. You like strong characters.
2. And this author enjoys writing stories with strong female leads/heroines, which this book has with Leigh Ramirez.
1. Oh for goodness sake! I've already given you 9 good reasons to buy the first novel of this great author and my good friend. (And no, she didn't pay me to do this. And yes, I actually do have friends!! Sheesh!) So what are you waiting for? Go buy the book already!!
Beauty of Fear on AMAZON!

I have to admit, I was surprised and humbled that she did this, and beyond appreciative. Thank you Erin.
L.E.Perez