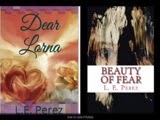 I know that readers often wonder why is it so important to give someone a review or feedback about what they've just read? Well, in some instances, the writer wants to know if their message got across. In other instances, the way that a book is received critically is dependent on reviews, post positive and negative.
What happens though when someone reviews your book and they can't post it on an official site? Amazon requires that only books actually purchased by you can be reviewed by you. That makes things pretty tricky when you offer the book for free. I mean really, 1000 downloads for free and 1000 possible reviews versus 10 books sold and downloaded and 10 reviews. See what I mean?
For the writer, reviews are our life's blood. One way to deal with this is to recommend that folks forward their review to you if they are unable to post. Is your email or contact info readily available as a writer? It should be. Sometimes its that lone outside review that can help clue you in to the heart and soul of your story.
An example is one from my newest release, Dear Lorna, as I posted on my Facebook page:
A beautiful review I received from a fan who read Dear Lorna but couldn't post review on Amazon:

If there were ten stars it still would not be enough.

It has been quite sometime since I have been so completely taken with a story that has had me on the edge of my seat, in tears and wishing there was more. The back story beautifully frames the path that has led our heroine to a time and place that is both heart breaking and sensual. To add to the mix, there are beautiful letters that take your breath away and you wonder if anyone really writes that beautifully in real life anymore. This writer needs to write just a book of letters so that we could all wish we were the recipients of something so deep so as to take our breath away.

This writer has written other stories that evoke feelings of suspense and even smiles, Beauty of Fear being the most recent until now. This book will stand alone among the others. In the past I have read quite a few romance novels as well as crime, horror and of course the classics. This book is going up in that bookshelf, it's one that will be enjoyed again and again.

Here's hoping for a sequel… or two.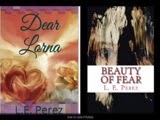 My two books so far…
That review made everything worth it. The sleepless nights, the editing, the rewrites. It evoked in the reader exactly what I wanted, and more.
'Nuff said…