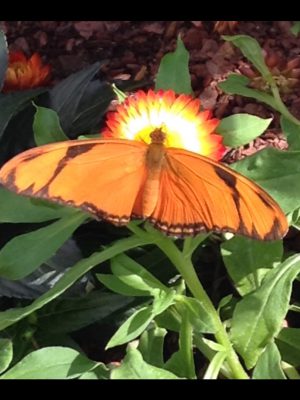 Kicking and screaming. Yep, that's how I came to Orlando, Florida, kicking and screaming but I have to admit, I love it here.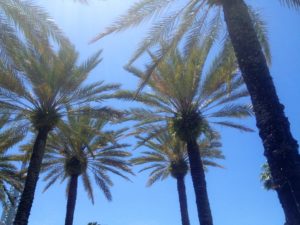 There is always something to do and if I want, I can do nothing.  There's Disney of course and Universal Studios, there's International Drive, Old Town, the state parks, my new kayaking passion. There is something for everyone plus, I have my garden. Who knew this city girl would have a green thumb? Certainly not me, but I do and I love it.
Oh, and the butterflies, did I mention the butterflies? Wait and the sky! The clouds here are just…wow I'm a writer and have no words.  Let's see. I love storms and lightning and I've moved to the lightning capital of the world.  I can stand outside and take pictures of a storm until I get yelled at to come inside.  I've managed to capture lightning in a still pic and on video and it is the most amazing thing. As for the butterflies I mentioned before:
these are just a few of the ones I've been able to capture. They almost don't look real and yet, they are and I can say that I took them. Since moving to Florida I've been able to finally establish myself as an author and help my mom realize her dreams as well.
At home, I've learned that family really is everything and that without them and their support, I can't do what I've done.
So, what is this post really about? It's about saying thank you and being grateful. I don't profess to know much of anything but I do know this, you have to work for what you want and you have to accept that there will be challenges.  Accept them, it makes life a bit easier. Will you always overcome those challenges? Of course you will if you choose to. I work full time, manage the landscaping at home and am a self published author. One brings me a steady income, one gives me that time to reflect and the other, well that one is a work in progress.  Writing, marketing, maintaining website/blog, networking, maintaining connections and in general stepping completely out of my comfort zone is the hardest thing I have to do as a writer and yet it is also the most rewarding. A challenge indeed and one I hope to continue to face.
Back to living in Florida, well, I have to say that it is pretty cool that even in the middle of the day in December, I can step out into the warm sunshine, close my eyes, and imagine myself on the beach with my honey. Can't do that in New York, certainly not in Scranton and not likely in Northern Virginia either.  Florida…I'm good with it. How about you? Are you making the most of where you are? And if you aren't, what's stopping you?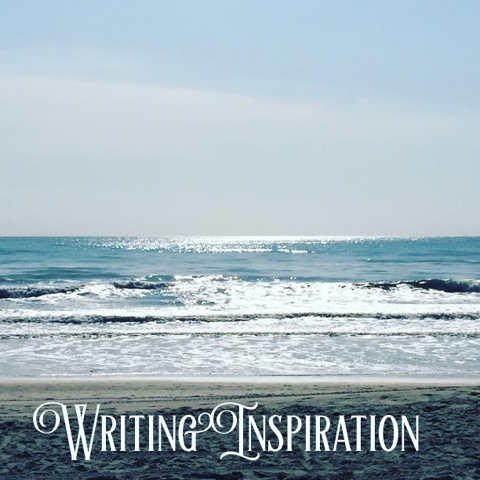 Cocoa Beach before work…not too shabby. 🙂
L.E.Perez